Hi All.
Im seeing signs of an update but can't find any info explaining the new stuff and the changes. can someone please point me in the right direction?
What I'm seeing is
a new homepage layout on web version that includes new colour coded numbers next to XSS (image attached)
prompt to reconnect to Garmin Connect for "new features" but not clear what they are,
training status is now detraining despite planner showing I'd have two weeks till that a few days ago following a tough ride.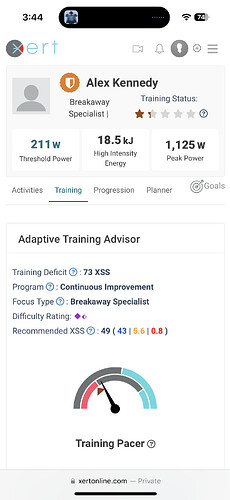 Thanks for the help. I'm sure it's obvious but couldn't find it in support or news or a topic on it from the last week.