I use Xert indoor on my smart trainer. I have no idea, why I do what I do, but it works. Fine for me. But now I would go outside. I would like to ride free, but advised. Main goal is clear to have fun. Only, if it's possible, I would try to follow arrive trainings advises.
I use the Xert Data Fields on my Garmin. Therefore I need an easy instruction in clear words.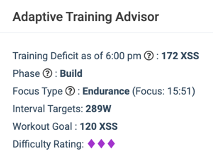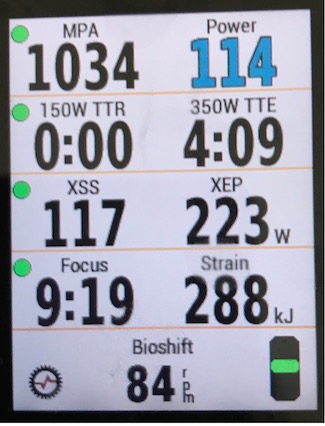 MPA and Power are clear
TTR and TTE are understand, but how to setup? Must TTE set to the "Interval Target"?
XSS and XEP are understand. XSS advise is 120.
Focus: is advised with "Endurance, 15:51". The "Interval Target" is 289W. Does it means, 16 minutes in the near of 290W?
"Strain" understand but for me useless.
I would like to influence the quality of my free rides, as long it is possible. If not, I'm fine as well. So I can imagine to ride longer to arrive the XSS. Or I ride hills. Or I implement sprints. But for this I need to understand a bit the data fields.