Hello,
I am having trouble understanding the logic behind the Training Advice. I already did a session today, but I am adviced I could go for some optional training today with a 4.5 difficulty, even though I was still in red yesterday. That seems a bit optimistic: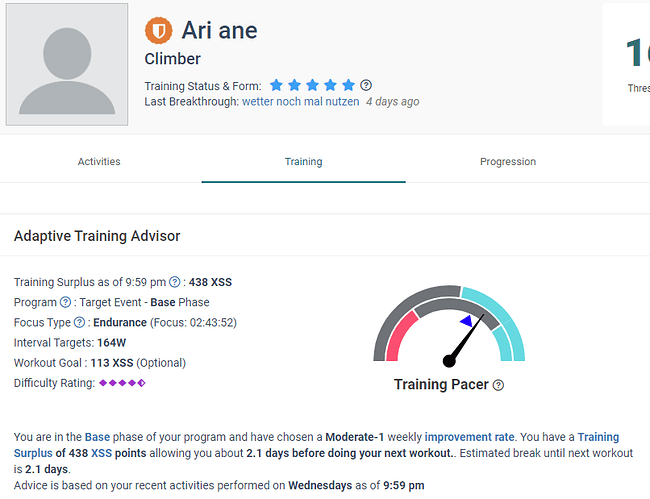 Even if I would like to follow this advice, there are only 2 trainings available with 4.5 difficulty, but they focus on much lesser time. Recommended trainings however bring all kinds of difficulties.
Any advice what I should go value higher, difficulty or focus?
Thank you
Ariane