I'm new to Xert and try to understand the deficit. I not 100% sure how it works. If info is clear somewhere, it would be nice to point it to me.
It is 9am, the training advisor is telling me I have a 100XSS deficit.


My usual activity time is set to 5pm.
When I click on "today's date" in the fitness planner, it opens a "Manual Activity" page (activity at 4:59pm) and shows me a deficit of 132XSS. When I change the activity time, it shows me a 37XSS deficit.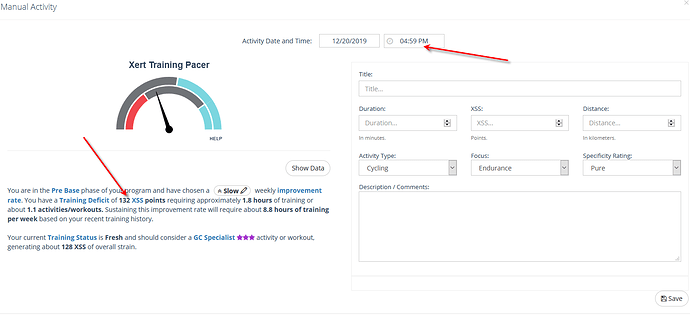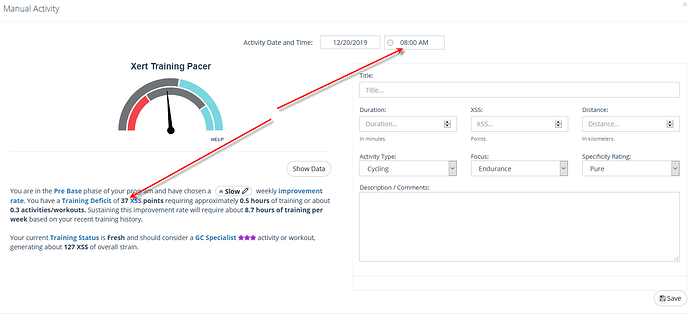 I'm a bit confused, I really like the idea of continuous adjustment, but I need to understand before committing to the concept.
Thank you all for help,