Hi,
I am a total cycling (and sport) beginner, 150 kg, 1,90 m, 37 years old. Began with training 6 weeks ago.
My fitness signature after 64 activities (most of them really short rides to work though):


This signature seems to be somewhat unusual, the PP and 10-Second-Power seems way to high in comparison, see the ranking for my age and gender: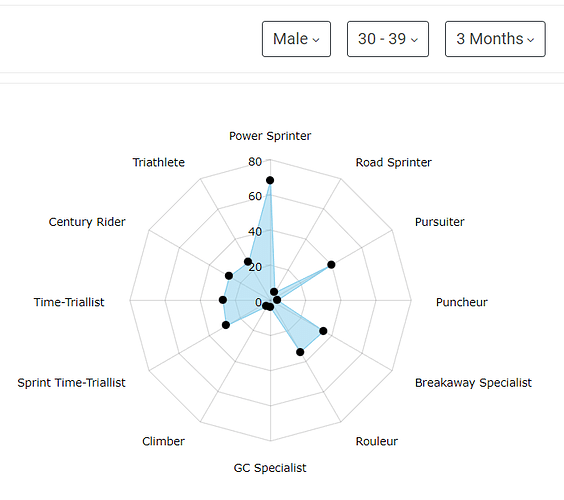 But the PP is accurate. What does that mean? Is that normal for beginners or does overweight people have naturally higher PP than even average athletics – or are the other signatures not plausible at all?