Hi guys,
So I found out I had to alternate "training" and "rest" days to enhance my performance. This insight helped me out.
But I find I am stil too tired. I must be doing things wrong.
I follow Xert recomended workouts and I was wondering: is this cumulation is actually polarized?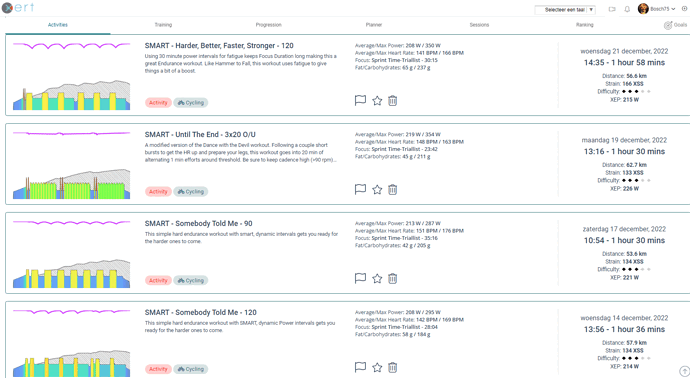 It feels pretty hard. Actually it looks like threshold training to me


I feel no room nor energy to update my fitness signature via breakthrough effort.
Should I discard recomended workouts and add lower intensity?
Should I alter my improvement rate from Moderate 2 to Slow?
Should I use form feedback more agressively?
I am thinking of this:
Day 1 Easy Long Endurance (max 75% FTP/HR) 90-180
Day 2 Rest
Day 3 HIT 60-90 (30/30's etc.)
Day 4 Rest
Day 5 Endurance with some efforts depending on my form
Day 6 Rest
REPEAT
I really appreciate your points of view!
BTW I'm keen on my sleep, food, vitamins, whey proteine, BCAA etc.
Best regards, Wouter