Hey folks,
So I was fiddling with the option trying to disable Xert editing my Strava activities. I'm not really interested in showing carbs burned and a wall of text about the workout in my Strava activity. It is useful but I'd like to keep it clean.
I have a ride that I did on my Hammerhead unit through the EBC app on 4th of september. It uploads without a problem to Xert but not to Strava.


When I check Xert sync page it doesn't seem to pick up the activity as unsynchronized.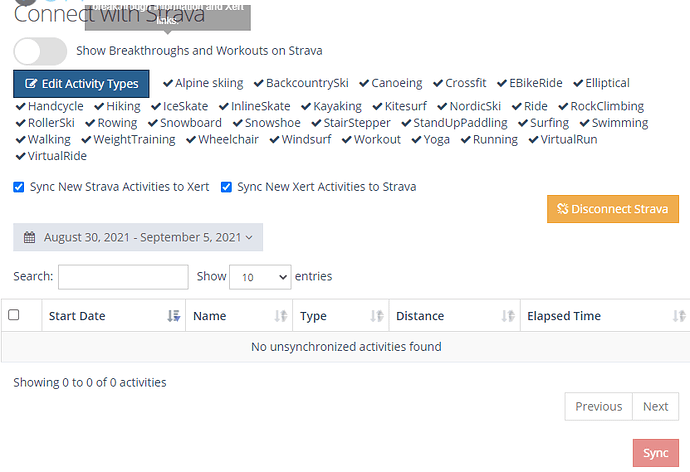 I disconnected/reconnected Strava.
Any ideas?
Thanks!