I vowed to never use or buy anything from Garmin a while back, and will be sticking with that, but it seems like Xert Mobile for iOS is not happening anytime soon, and Wahoo integrations doesn't seem likely either

.
So the next best thing would be to strap some type of Android phone to the handlebars to be able to benefit from Xert metrics on a ride or race.
Searched for the smallest possible form factor and it seems like Palm has some sleek and inexpensive device, with GPS (can't figure out if it has ANT+)
Has anybody experimented with this. Do we know if the Xert mobile app would run on such device?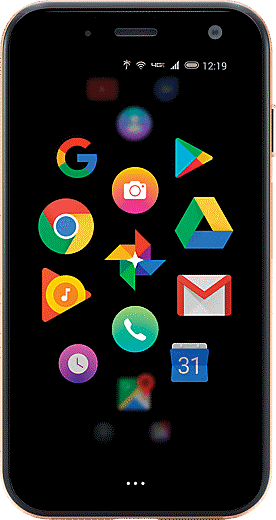 https://ss7.vzw.com/is/image/VerizonWireless/palm-phone-gold?$png8alpha256$&hei=520