Hi all,
A quick question from me and I searched the forums and the support pages but couldn't see an easy answer.
Can I ask what the difference is between the "Workout Goal" vs "Training Deficit"? Please see the screenshot below - 188 Workout Goal vs 145 Training Deficit - gives this "+43 Training Surplus"
Is my "ramp rate/improvement rate" not already factored in to my Training Deficit?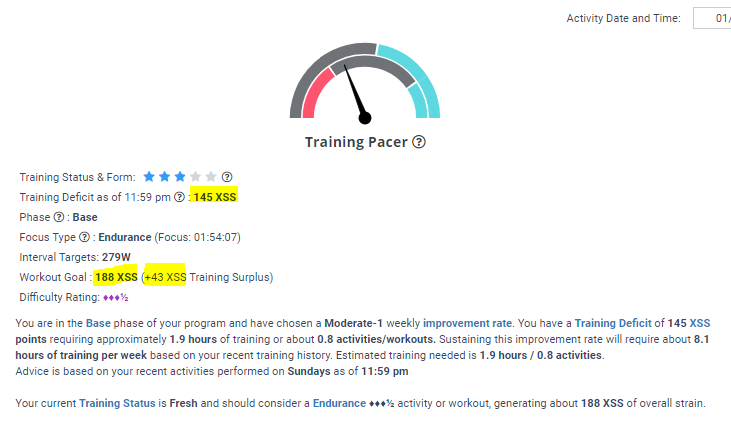 I looked at the following pages: