Hoping for a bit of advice regarding the Xata workout recommendations for my base phase. I seem to be getting pretty much all sweetspot style workouts recommended, having been down that route before (it didn't end well) with another app, I'm wondering if there is something I'm missing?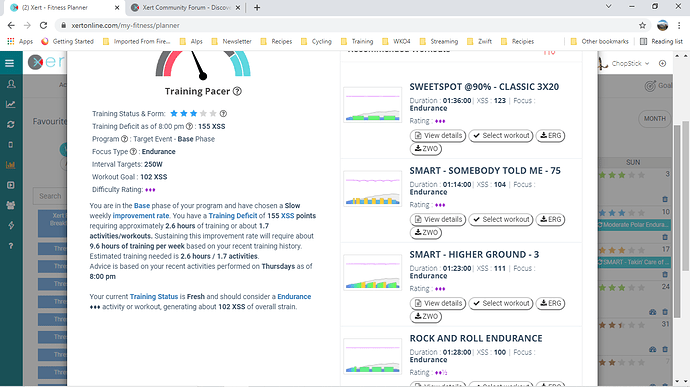 This is typical of the sort of workouts I am getting recommended each day so far, am I best only choosing one of these workouts a couple of times a week and the rest of the time either riding outside, or more likely given the rubbish weather here in the UK at the moment free riding on Zwift at a lower intensity? Obviously I get that the lower the intensity the longer XSS takes to accumulate but I'm a bit fearful of falling into the sweetspot black hole of doom if I blindly follow the workout recommendations.
I work five days a week, so aim to do workouts of 60-90 minutes indoors on 3 or 4 of those days and ride outside (rubbish weather permitting) on one or both of my days off.
Any advice on how/what others do much appreciated.