I went on a fast lunch ride today - it was going great until I unexpectedly popped at 20 minutes.
The group is organized as a rotating paceline, but with some hills sometimes you have to surge, but there are some turns where you can catch a bit of rest. I was feeling pretty strong aerobically and able to pedal well and take extra pulls when no one came around. But I was near the back at one hill and so had to dig kind of hard to stay in contact, and then a mile later we got to the bottom of a small hill and I had nothing and went straight out the back: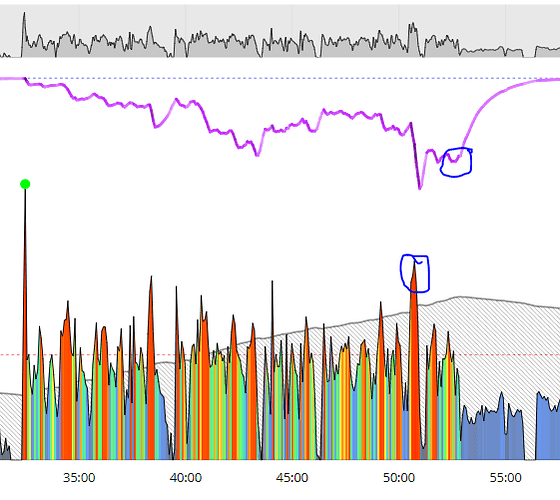 I'm wondering if any of the Xert team or those with experience has ideas on why I popped when I seemingly still had some HIE left? Maybe I just wasn't used to the difficulty? I feel like my signature is solid, but most of my training and riding has been solo with more steady on/off efforts (whether 5 minutes at 110% or 20 minutes at 98%). I haven't done as much stochastic group riding.
Thanks for any ideas!