OK, so I just signed up for Exert again, I keep coming back but always find the TP is too high for me to complete the prescribed workouts - perhaps I'm just weak.
I went for a short workout today " Positive Split Micros - 40" which has a fairly hard intro section… after the intro section I had to stop, I didn't feel I was able to push into the folling 40s reps. I'm surprised because this is only a 2.5 start difficulty rating workout.
Note that I did go back later in the day and complete this workout, but it was much harder than the MPA graph indicated. I felt like I was 50-75% into the red, but the MPA chart only shows me 25% into the red.
I then noticed that I've had two breakthroughs recently, upping my TP by 10%, I'm not sure if this jump is justified. One workout was an 8 minute race section, the other a set of 30/30s. I kind a feel that these short effort breakthoughs cause my TP to jump above what I can handle for workouts. Here are the breakthroughs: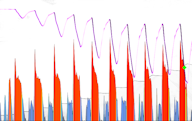 Looking at the workout as an activity, you can see where I gave up, not believing I could recover for the 40s intervals, and feeling much more depleted than the chart MPA suggest.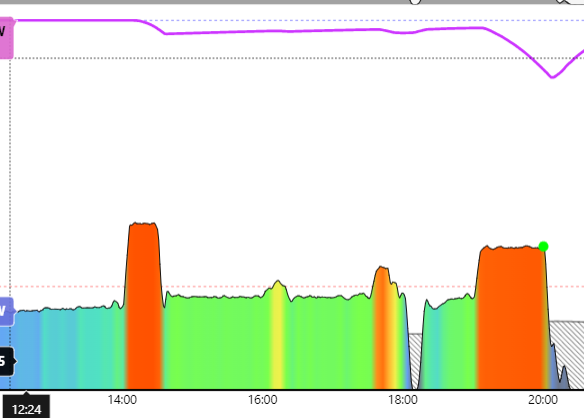 I'm not sure if I'm just soft, weak or if the TP increases from such short efforts are too generous.