Hi,
I try to make a workout in my trainer Garmin Tacx Flux2
AppErt connect the smart trainer all is ok… the icon of trainer is BLU and ok.
But when I start to ride the speed and distance and power (watt) is not setted by trainer … only time flow: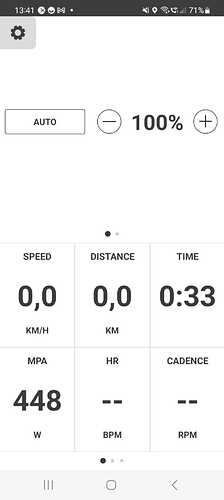 What can I do ?
Thank you in advance
Enrico
PS
Note that other APP go well … like for example Garmin Tacx, Trainerday o TrainerRoad.