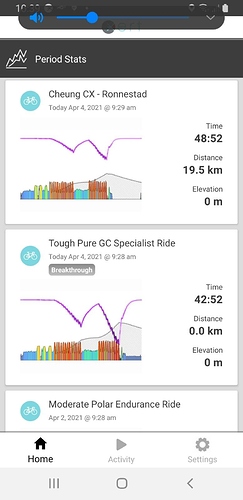 Todays ride was recorded by EBC and Garmin Edge with very different results. Rode at 110% to make sure I got a good breakthrough at failure.
According to Garmin thats what happened. But EBC says I was just noodling.
I was very close to HrMax. What have I done wrong.