I really don't understand. Until about two weeks ago the adaptive training advisor would advise me to do workouts that hit my xss targets. The recommended workouts hit the target.
Now…My xss target is 357xss and it's recommending a 95xss ride. This week I figured I'd take the advisor at its word and just do the recommended workouts, and slowly my xss target gets bigger and bigger. My status is blue.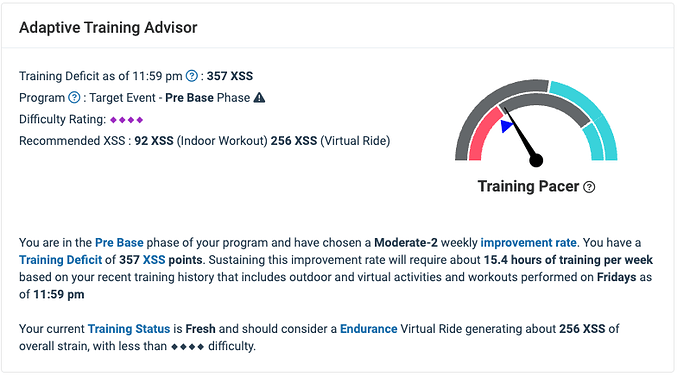 So what gives? I can dig up my own workout if the advisor is not to be trusted. I mean… I will do that because at this point I'm detraining waiting for the advisor to sober up.