Hi all,
I'm new in Xert. Looking my activities and fitness signature it seems that my peak power is overestimated. Xert gives me aroun 1000W PP when I can't hardly go beyond 550W.
With 1000W PP my 1 hour TT effort looks this way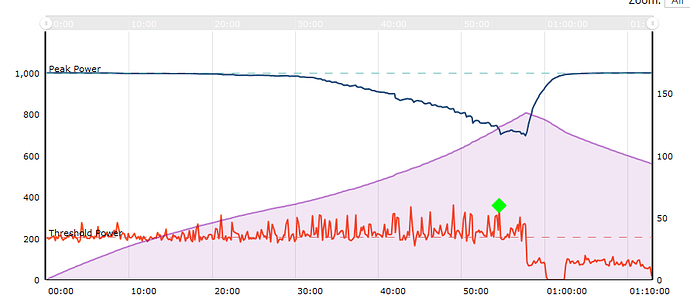 I think is really inaccurate. Can you help please?