Hi All,
Just finished a 334 XSS ride, have met the hours and XSS for the week. But the advisor shows this: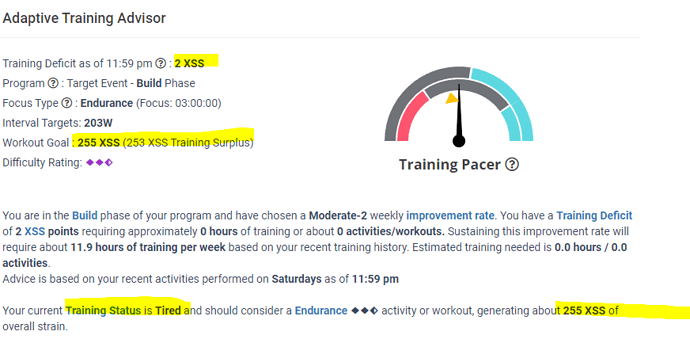 It SHOULD be suggesting a Recovery Ride. What is going on?
Freshness feedback = 9 – I need to do this, otherwise it shows me tired for the next 7-10 days. Seems like Xert doesn't get my training yet, despite having weeks of data.
Thanks