Hi,
I'm using a Kickr Core with the Android app on. Huawei P30 Pro and I'm finding that the distance calculated is varying wildly.
My last workout distance was 80km in 90mins whereas on Zwift it was about 35km.
My sensor setup in the app is as in the attached image. Is there anything I'm doing wrong?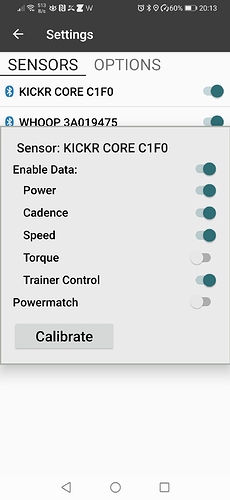 Many thanks in advance