Given XERT can estimate the given carbohydrate and fat usage for a given power level, why can't you provide these values to us in graphical and tabular forms? Below is an example chart of yours that shows this.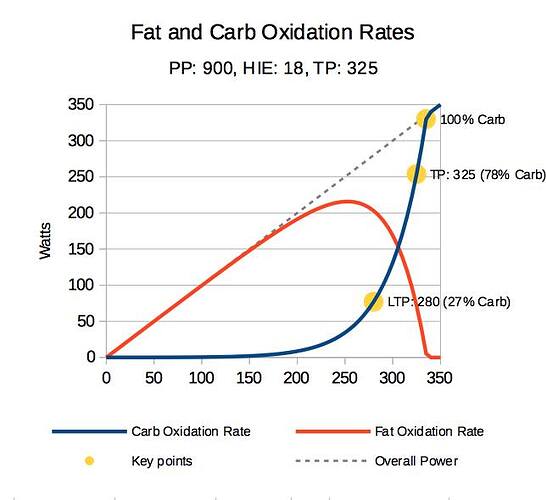 With this data, it would also be possible to see the range at which fat usage is at its maximum and where carbohydrate usage is within a range that may be refuelled (60 to 90 g of carbs per hour). The power range where maximum fat usage overlaps the maximum carb refuel window would be the FatMax Zone.
I did this with my signature last year by creating dummy files at various power levels and analysing them in XERT. This is what I found.