Hi All,
Yesterday I notice for the first time the following notification in Xert "activity log".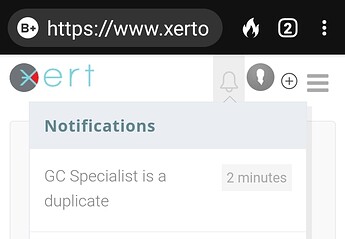 This is a really cool feature that I was wishing for long time. - I always double record my workouts.
The only comment I have is that it doesn't let you choose which activity to delete.
User case: I'm having probs with one of my devices and I use the records to try to fish out the prob.
Also sometimes different devices recorded different set of data.
The deleted activity is actually my benchmark.
Is there anyway to disable this feature temporarily? Ideally it would just highlight (orange?) the duplicated in the feed and ignore it.
Cheerios