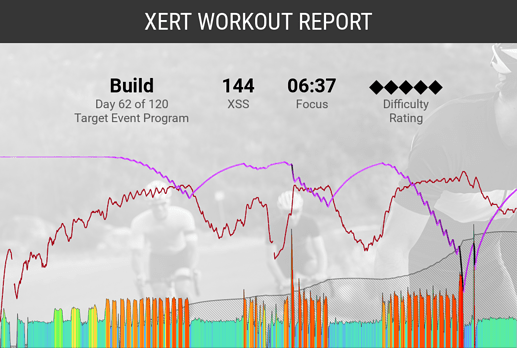 Trainer control completely failed in the second set. I don't know why. But rather than snap the bike in half and throw the trainer through the dry wall I decided to breathe, turn off trainer control, and keep going. The ride felt easy. I figure my TP signature is low. To make sure I hit the breakthrough I rode the last interval of the third set well above prescribed wattage and just ran the MPA completely over. When the ribbon popped up I held it for five to ten seconds to make sure it stuck.
It didn't. There is no ribbon on the individual workout screen and the above report is generated from clicking on the speedometer next to the title.
[EDIT] I see now see the legend below the Planner calendar and that a black ribbon is a near breakthrough. I still do not understand why there is no report (I thought near breakthroughs generated a near breakthrough report). Nor do I understand why it was a near breakthrough when I held it for at least five seconds, if not longer. [/EDIT]
Also, any ideas on why trainer control failed? It wasn't really working from the beginning. It was holding my wattage way to high and I stopped the ride several times, recalibrated everything, and restarted. It wasn't until the fourth or fifth restart that trainer control started working properly, but then it died half way through the workout. The last set was done with trainer control off.
Thanks.