Hi,
That's something most of you already know: training can be much harder indoors than outdoors, at least for some people

Well, that's my case.
Here are two workouts I did this week:
on Monday, I did a LSD-120 outdoors. 2 hours, at an average power of 219W and an average HR of 139bpm
on Thursday, I did a LSD-90 indoors. 1h30, at an average power of 213W and an average HR of 150bpm (!).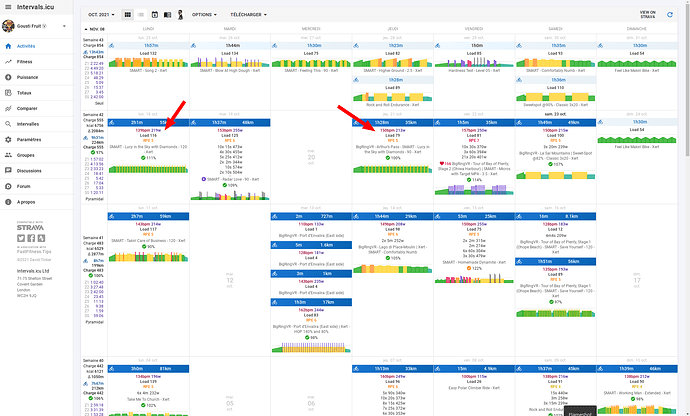 I can feel it: it's way harder on the HT ! I've been using the same PM on both rides. I know that I won't be able to do some workouts indoors if I continue with the power target that Xert suggests for my outdoors workouts.
Is there a way to make Xert adapt the target power for workouts depending on if they are done indoors or outdoors ? And so that it doesn't demoralize me when I train indoors (as I will for the next 5-6 months) ? I'd like to have different fitness signatures for indoors/outdoors, with a way to estimate one from the other… If I know my curve for my indoors workouts, I'd like to be able to estimate to what it would look like for my outdoors rides… and vice versa.