Hi there,
In spite of many refreshing my app shows me a value of 4.5w/kg for 10 min. power while Xert online shows me 3.4w/kg (which seems more realistic to me).
Android app: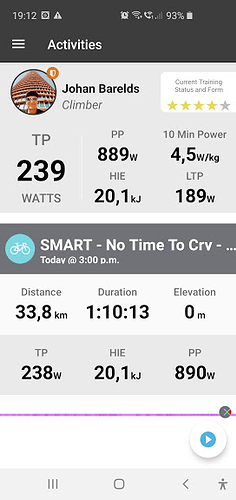 Versus Xert online:

It looks like the Xert Android app doesn't refresh this value?
p.s. Now I take closer look I also notice that the High Intensity Energy values differ. Clearly the app values and website values are not in sync.
Gr Johan B