My training status reads as follows:
Your current Training Status is Fresh and should consider a Puncheur activity or workout, generating about 82 XSS of overall strain.
But when I go to the planner and automatically plan a recommended workout it doesn't match: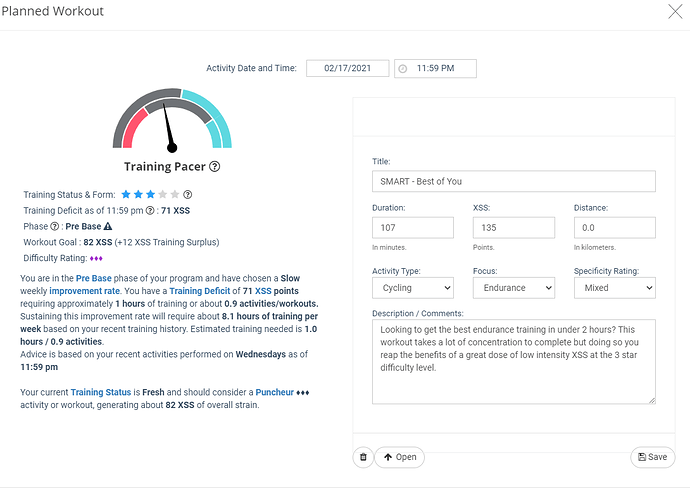 The focus and TSS are completely different and when I delete and regenerate it shows me something different again.
So it's not really clear to me if I should hand pick a puncheur workout or if I should go with the recommended workout.