I will fully admit that I am still climatizing to Xert so forgive me if the answer to my question is obvious. I am trying figure out why the advice given to me by XATA differs from the list of workouts it suggests I do. In the following screen shot:

XATA suggests an Endurance workout with an XSS = 75, but based on recent activities performed on Friday's. Why is it looking at what I typically do on Friday's and not looking at what I have done just prior to today and give advice based on recent training, improvement rate, goals, etc? Sometimes I don't workouts on Friday's, sometimes I do. To add to the confusion, the advisor then recommends the following workout: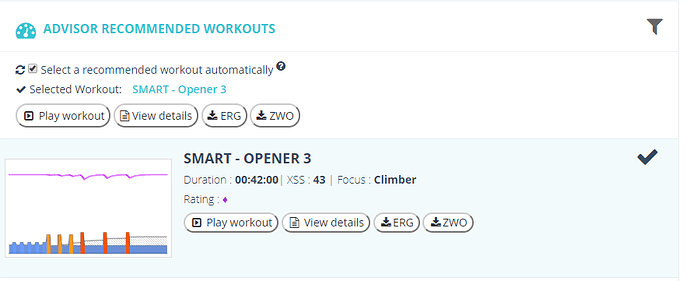 The proposed workout has significantly less XSS than is suggested, and has a focus of 'Climber' when it suggested 'Endurance'.
I would really appreciate your help with this.
Regards,
Rob